Obituary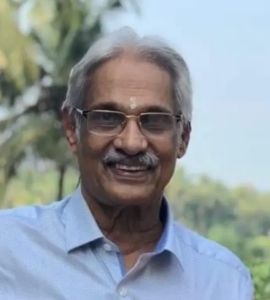 Ashokan. P.U
LM/K/1288
With deep grief, we inform the sad demise of senior Dermatologist Prof. P. U. Ashokan (82) (LM/K/1288) former Professor in the Department of Dermatology at Thrissur Medical College on 24th May 2022. He was one of the pioneer members of IADVL Kerala and was the President (1984) and Hon. Secretary (1977-78) of the association. He was an excellent teacher, very soft-spoken person and a kind examiner. He is survived by his wife Prof K. Suneethi (Retd Prof, Ophthalmologist, Govt Medical College Thrissur), daughter famous ghazal singer Mrs Gayathri and son Mr. P.K. Ganesh
Our prayers, on behalf of IADVL, to the almighty for the peace of his soul and heartfelt condolences to his family and friends.
With Deepest Condolences.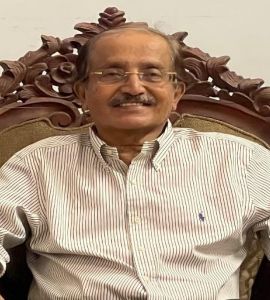 Vasanth M.N
LM/K/1178
Dr. M.N. Vasanth (75yrs), did his MBBS from Government Medical College Kozhikode, and later completed his MD from the same institution in 1986. He joined Kerala health services, and retired as the Deputy Director and later continued private practice in his home town Kozhikode. He was one of the founding members of Malabar Dermatology Club (MDC) and was instrumental in its smooth functioning. He took his last breath on 15th April 2022 morning. He is survived by his wife Dr Latha Vasanth, son Arjun Vasanth and daughter Dr Nisha Vasanth. Our prayers, on behalf of IADVL Kerala, to the almighty for the peace of his soul and heartfelt condolences to the family and friends.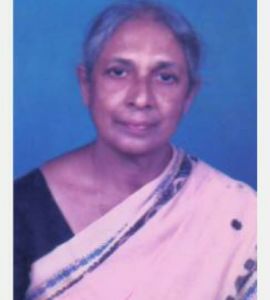 Rachel Mathai
LM/K/1180
With deep grief, we inform the sad demise of our senior member Dr. Rachel Mathai (92), (LM/K/1180) Kolabhagom P.O., Pathanamthitta, Kerala.

After her schooling from Kottayam, Kerala, Dr. Rachel Mathai did her education from Vellore ( MBBS - CMC Vellore- 1952) and Chennai ( DD, Madras Medical College - 1974) She was the Professor and Head Dept of DVL and Medical Superintendent at CMC Vellore. She has been a teacher par excellence and a mentor to many. Later She joined as Consultant Dermatologist at Muthoot, Medical Centre, Kozhencherry1989 till date. She got MRCP ( 1964) and FRCP ( 1976) from Glasgow. She was the former editor of IJDVL ( 1977-83)

She was married to Dr. K V Mathai ( Late) and is survived by her son Dr. Varghese Mathai (SurgicalGastroenterologist, Hyderabad, and daughter Mrs. Susan ( Melbourne, Australia)

Our prayers, on behalf of IADVL Kerala, to the almighty for the peace of her soul and heartfelt condolences to her family and friends.

With Deepest Condolences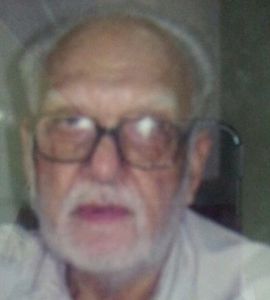 Dr.Abdulla AK
LM/K/1256
With deep grief, we inform the sad demise of our senior member Dr. A.K. Abdulla (98),
(LM/K/1256). Patturayikkal, Thrissur, Kerala.
He did his MBBS from Stanley Medical College, Chennai and joined Kerala Health
Services. He Completed his Dermatology training under Dr. B.M. Ambadi at Govt Medical
College, Trivandrum. After rejoining health services, he was instrumental in establishing
the Dermatology department at District Hospital Thrissur. He was the President of IADVL
Kerala in the year 1979. He retired from health services and has been in active practice
since. He is survived by his wife, two sons and a daughter.
Our prayers, on behalf of IADVL Kerala, to the almighty for the peace of his soul and
heartfelt condolences to the family and friends.
With Deepest Condolences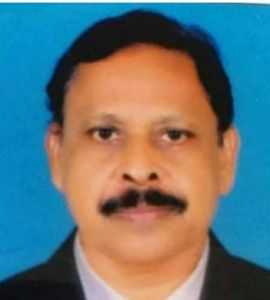 Dr. MEERAAN SAHIB.P.K.
LM/K/1226
Dermatologist and Senior member of IADVL and IMA, breathed his last on 23 September, 2021 at 76 years of age. Born & bought up at Muvattupuzha, He
studied at Nirmala College, Muvattupuzha, following which He did his MBBS from Government Medical College, Kottayam followed by MD Dermatology, from Kasturba Medical College, Mangalore. His hospital named Al Shifa is located at Pezhakkapilly, Muvatupuzha. He is survived by wife Nabeesa and two sons Asif and Dr Afsal. His son Dr Afsal is also a Dermatologist working in Qatar.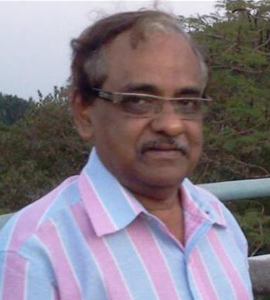 Dr. P.V.NOORUDHEEN
LM/K/1218
He graduated from Calicut Medical College (1967) and did post graduation in dermatology from Moulana Azad Medical College , Delhi (1975). Initially, he joined the Kerala Government Health service and after a short stint there, he opted to leave that job and get into private practice at Thalassery. Though originally from Ponnani, Malappuram, eventually settled in Thalassery, Kannur Dist and was practicing at Keerthi Hospital, Thalasseri until recently. He was married to Mrs Suhara and they are blessed with 2 daughters and a son. He was always seen with a smiling face, jovial character and a crowd puller. He will be remembered for his warm personality and humour. He breathed his last on 15th January, 2021 at 75 years of age.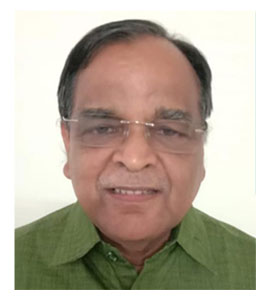 Dr MI George
LM/K/3253
A native of Pothinakadu, Perumbavoor, he is an alumnus of TD Medical college Alappuzha [1966 MBBS Batch]. Graduated served in ESI medical services from where he retired as the deputy director. He did his post graduation in dermatology ( DVD) from Govt. Medical College, Kozhikode in the year 1990. He breathed his last in his home at the age of 74 after a cardiac event on 11th September 2019. His wife is Mini [Deceased]. He is survived by his children Dr.Abraham George [St. Gregoriose Dental college. Kothamangalam] and Maria [Psychologist]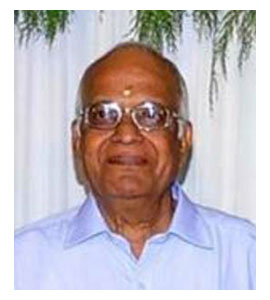 Dr.T.S.Balaraman
LM/K/1136
He joined Trivandrum Medical College in 1955 (5th Batch). Joined Kerala State Health Services as Assistant Surgeon on graduation and served various institutions. Served Armed Forces Medical Services and served as Captain in the Army Medical corps (A.M.C) for 4 years. Had his post-graduation, D.V.D., from Calicut Medical College (1976-77) and served as Dermatologist in District Hospitals Thrissur and Palakkad and retired 1992. He was President of IADVL Kerala, IMA Thrissur and Dermatology Club Thrissur. Served as Consultant Dermatologist in Mother Hospital, Thrissur on retirement. He passed away on 5th December 2018 at the age of 82 at his residence Abhaya Nivas, Punkunnam, Thrissur. He is survived by his wife, Smt. Rajalakshmi, Son Seetaraman, daughters Lalitha and Soumya and grandchildren Nisha , Saikumar and Narayanan.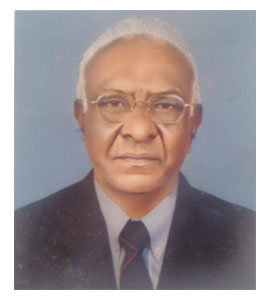 Dr. Thankappan Pillai P ( PT Pillai)
LM K 1170
He breathed his last on Wednesday, the 29th August, 2018 after battling with an illness for the past 2 years. He had been working as a consultant dermatologist for the past 50 odd years in Kollam and had been the only dermatologist in Kollam – Pathanamthitta districts for many years. He with 6 other dermatologists including Dr BKH Nair was instrumental in starting the dermatology association of Kerala, in 1971 ( before the formation of IADVL in 1973) . He had also served as the president of IADVL Kerala state. He is survived by his wife Mrs Prema, son Dr Rathish T. Pillai (The President, IADVL-K and Professor & HOD, Azeezia Medical College, Kollam), and daughter Dr Deepa (Dental Surgeon)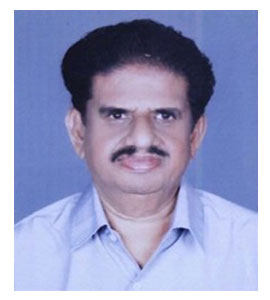 Dr G Sasidharan Nair
LM/K/3796
Former Deputy Director of Health Services and former Superintendent, District Hospital, Kannur;Dr.G.S.Nair has left for his heavenly abode on 20th of January. He did his MBBS from Medical College, Trivandrum and did MD(Dermatology) and DVD from Medical College, Calicut. He is survived by his wife ,Vasantha Nair and sons -Dr.Manoj Kumar (General Hospital, Al Baha.Saudi Arabia ) ,Dr.Prasanth Kumar. (Taluk Hospital, Karunagappally) ..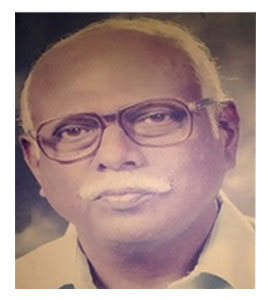 Dr Jacob Zacharia (1937-2016)
LM/K/3384
Former Professor and HOD, Department of dermatology, Govt. Medical College, Kottayam, Kerala. Born in 1937 at Kollam (Quilon), Kerala, he graduated from Medical college, Trivandrum (7th batch). He served as captain in the army for a period of 3 years, Completed his MD in D&V from Punjab University, Amritsar. Later, he joined as lecturer in dermatology in medical education Dept. of Kerala state. He worked mostly at Govt. medical college, Kottayam and for some time at Medical College Aleppey. The first batch of MD students passed out from Kottayam when he was the head of the department. After more than 25 years of service as a teacher in dermatology, he retired from service in 1993. He was president of IADVL Kerala branch for a term. He was superintendent of govt. medical college Kottayam for many years and was a very efficient and very strict administrator. Extremely good at heart and loving teacher. Never carried a grudge or hatred towards anybody in heart. He is survived by his wife, a son and two daughters..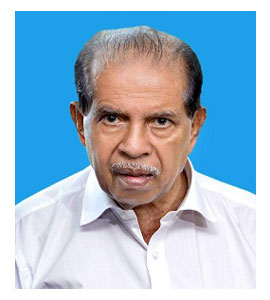 Dr.Hameed. P.
LM/K/1262
He was the first doctor in Vettam Panhayath, Tirur. A popular Dermatologist and chief physician at MES Hospital, Paravanna and has served in Govt. Health Service for many decades, in various hospitals at Ponnani, Kottarakkara, Koppam, Prappanangadi, Thevar kadappuram, Tirur, Koottayi etc. He passed away on 12th July, 2016 at the age of 78 at Tirur.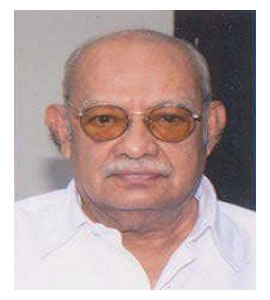 Dr. Thekkepat Gopinathan ( 1931 – 2016 )
LM/K/1140
Dr. Thekkepat Gopinathan - a doyen of our specialty and a Past President of our Association passed away on 13th April 2016 at Kozhikode. He was born on 21st March, 1931 to Kolady Madhava Menon and Thekkeppat Chinnammu Amma in Thrissur. After his schooling at Thrissur he completed his collegiate education at Govt. Victoria College, Palakkad. He graduated in Medicine in the year 1953 from Madras Medical College and later was awarded MS Degree in 1962 from Howard Medical School, USA. Later in 1965, he did his MD in Dermatology from AIIMS New Delhi, one of the premier institutes in India,. He has been trained under great dermatologists like Prof RV Rajam, Prof.Herman, Prof DM Pilsburry, Prof Kandhari, Prof.Ambady to name a few.
He has a vast experience of more than 5 decades in medical education in various designations. He was very instrumental in starting post graduate course in Dermatology in Kerala in 1974. He retired as director and Professor of dermatology from Govt. Medical College, Calicut..
He was the President of IADVL in 1982 and was the recipient of the Ambady Oration at Goa in 1980. He received best doctor award from IMA Calicut in 1997, He was conferred the IADVL Lifetime Achievement award at Mangalore in 2015.Dr. T Gopinathan was one of the active members of the IADVL e-groups and was the founding father of IDOJ [Indian Dermatology Online Journal, the second official journal of IADVL]. He is married to Veliyath Rema and they are blessed with three children The demise of Dr.Gopinathan is a great loss to our fraternity. His deeds and memories will certainly linger on in the times to come.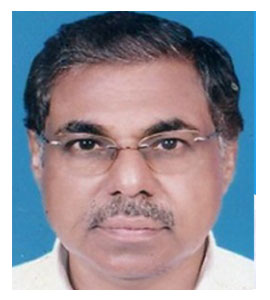 Dr M KARUNAKARAN
LMK1145
Dr M. Karunakaran (70 years), the revered dermatologist from Thalassery, Kerala, passed away on 27 January, 2016 around 7 pm surrounded by his loving family. He was fighting a grave illness and breathed his last in the Tely Medical Centre, Thalassery. His death is an irrevocable loss to all who knew him and the dermatology community in particular. His contributions to the specialty are many and varied.
After finishing his MBBS from Calicut Medical College and DVD and MD from KEM Hospital and Seth GS Medical College, he started his practice in Thalassery, Kannur. It marked the beginning of an illustrious innings that spanned nearly 4 decades. He has adorned many positions including the post of IADVL Kerala President (2012-2013), President of Malabar Dermatology Club, former Vice President and founder member of Kannur Dermatology Club. He has also held many conferences, shouldering responsibilities with effortless ease and élan. The conferences that were held under his stewardship include ACSICON 2014, Chrome age Asia 2011, DERMACHROME 2008, to name a few.
Beyond the organizational capabilities, he will always be remembered as a thorough gentleman in all his dealings; a true, sincere friend to his contemporaries and a fatherly figure to his juniors. He is survived by his wife, Dr Isha, who is a pediatrician and son, Parthiv, an engineer based in UK. We pray for his aggrieved family to bear with this great loss. We bow our heads in the loving memory of this great man who was an exemplary human being and an inspiration to many...
The song has ended.... But the melody lingers on.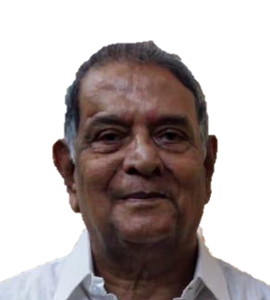 Dr.P.V.ANTO
LMK3353
It is with our deepest sorrow that we inform you the sad demise of a senior member Dr.P.V.ANTO (LM/K/3353) on 29-10-2020. He was a retired Superintendent from taluk hospital Palakkad and was one of the dermatologists in Alathur and vadakkumchery area in Palakkad district where he was practicing for past 4 decades. He was residing in vallachira, Thrissur Dt. He is survived by his wife Alphonsa, and children Jini and Tijo.